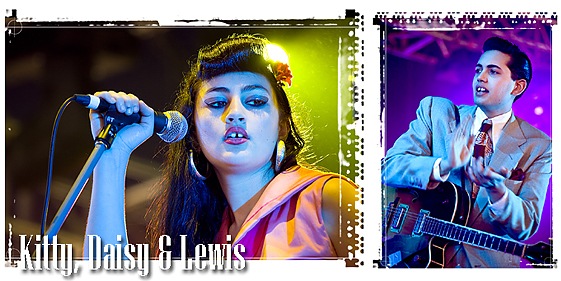 2011 kicked off with the first festival of the year, Southbound!
Dave and I headed down to Busselton for New Years Eve and saw the new year in dressed as pirates at the Esplanade hotel. (The less said about that, the better!)
Next morning we strapped our gear to a fridge trolley and headed across a paddock full of cow patties for 3 days of camping at Southbound music festival.  I was shooting for Virtual Festivals and spent 3 days in the HOT HOT HEAT, clinging to any shade I could find and chugging down gallons of luke warm water (drinks got hot real quick too – except for the beer, drank that fast before it heated up!).  On the second day we got chatting to some guy who asked how old we were…when we told him he said "God you don't look that old! It's nice that you still get to come to things like this!!" I told him I was shooting the festival which then seemed to make sense to him, god forbid I'd be there just to have some fun….next time I'll pack my zimmerframe!
Had a great time although next year I think I'll give the camping a miss and head for a lush hotel with a pool instead.
Peaches was WEIRD, The Jezebels rocked as did good old Living End, Public Enemy kept the public waiting for over half an hour – Flava Flav's clock had obviously stopped but they did get the crowd pumping when they finally took to the stage. Ash Grunwald was a pleasant surprise and The Cuban Brothers were hilarious, a great choice as last act on the last night.
I'll be posting some band shots later in the week…still recovering from the sleep deprivation. Us 'old people' need our sleep.
Hope everyone had a wonderful Christmas with a fabulous 2011 to come!!
PS. Come to think of it, out of all the bands we saw Paul Kelly was kind of a highlight for me. Uh-oh, maybe I am getting old afterall.